Geophysical & Geotechnical Equipment /
Instruments Provider Thailand
The Austhai Geophysical And
Geotechnical Program
Is composed of Austhai Geophysical Consultants that provide professional and reliable services including the sale and rental of equipment as well as advice and training for geophysical and geotechnical exploratory programs in countries across the world. All our advanced geoelectrical equipment that is available is industry-leading and used by surveyors worldwide. Austhai was established in 2008 initially with the goal of working with South-East Asia and Asia Pacific countries to create long-term cooperation that would benefit surveyors by providing exploration instruments and support to their ongoing programs. For our clients, the importance of the Austhai Geophysical and Geotechnical program cannot be understated when it comes to highly technical processes such as geological mapping and geological exploration…
Even in the most remote places and extreme conditions, Austhai guarantees that our equipment and support will deliver the most accurate outcomes. Over 30 countries are now working with the Austhai Geophysical and Geotechnical program and our technological innovations have helped to vastly improve the safety and reliability of geophysical surveys and analysis. The Austhai program hopes to further expand in terms of widespread availability in order to further the knowledge and understanding of specialists in this area of work.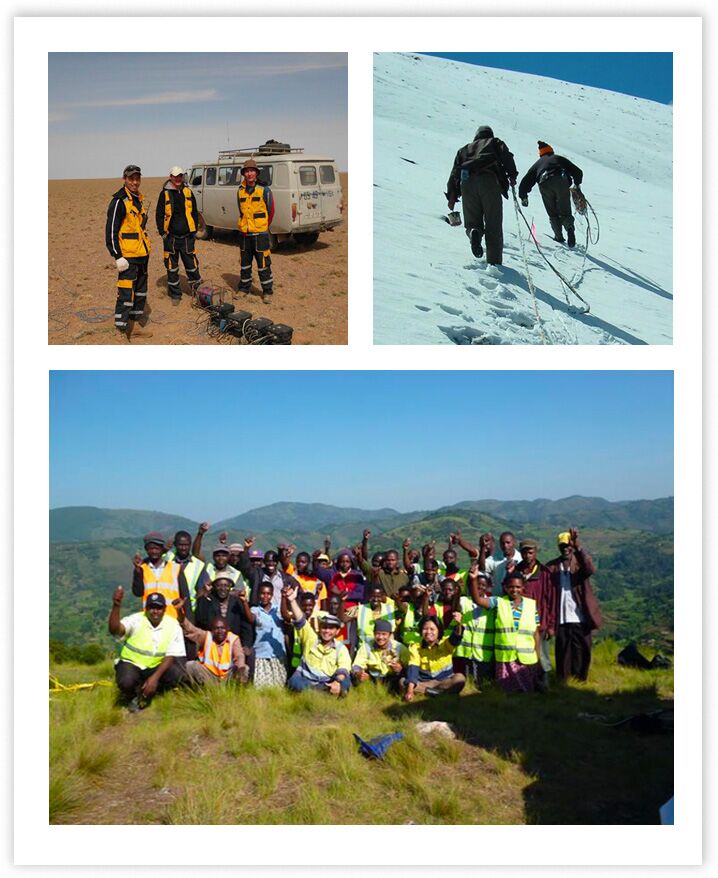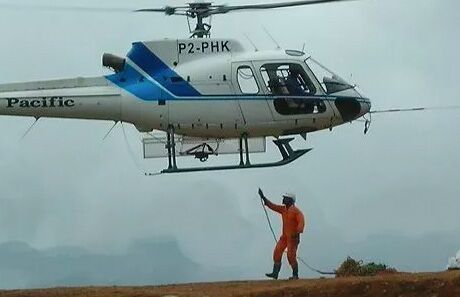 Survey Acquisition
Austhai Geophysical Consultants has been providing some of the most comprehensive services and products for geophysical and geotechnical surveying for nearly 20 years...
Every field that is related to this area of science is covered with the high-tech equipment and product expertise we offer, particularly in South East Asia and the wider Asia Pacific region.
Groundwater exploration equipment used for groundwater exploration are vital components of the technology used in the mining industry and high in demand. Austhai makes acquisition not only easy but provides onsite quality control and supervision as well as ongoing training.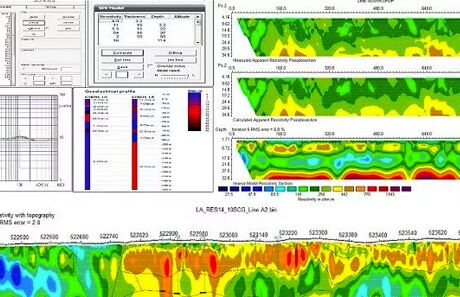 Data Processing
Austhai has developed some cutting-edge technology for the mapping of geographic locations digitally, both in 2D and 3D. Geographical field data can be...
extrapolated and integrated into our data analysis software and provide preliminary data or active on-site evaluation. This is especially important for the mining industry where the stability of the mining location must be monitored at all times. Data processing has come a long way in the last couple of decades and you can be assured that Austhai is at the forefront of the latest technology.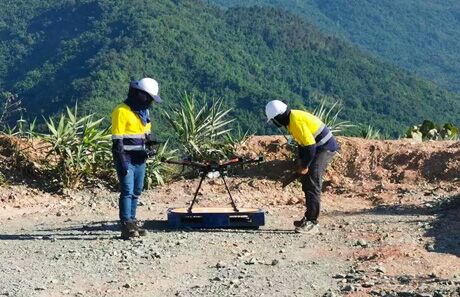 UAV Systems
Austhai also specializes in UAV Magnetic Services which have become widespread in recent years for gathering accurate aerial survey data. The high-resolution magnetic data
is a major plus for surveyors who are looking to map mineral deposits over a large area as well as to detect unexploded ordnances or decide where the location of engineering and environmental projects should be pursued.
Expert Advice Provider For Geophysical
& Geotechnical Program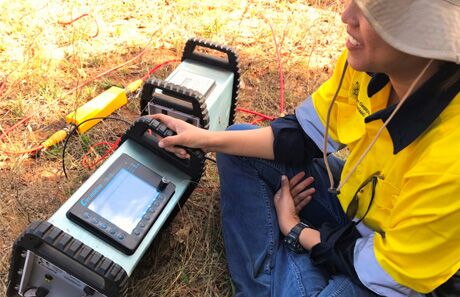 Geomative
Geomative provides customers with not only high-level technical service but extremely high-quality equipment ranging from GPR (Ground Penetrating Radar)...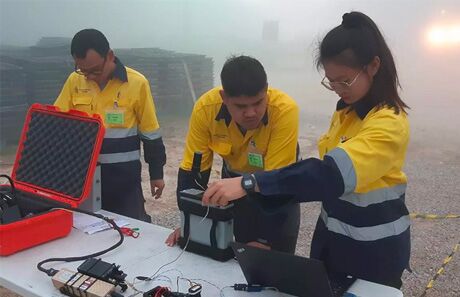 GDD Instrumentation
Austhai also collaborates with GDD Instrumentation, who are world leaders in the fields of mining exploration, groundwater exploration, and...
Their products include Induced Polarization Transmitters, Induced Polarization Receivers, Sample Core IP Testers (SCIP), and MPP probes, which measure the magnetic susceptibility and EM conductivity values of various-sized objects from vast drill cores to minute rock or mineral samples. All of these instruments are used prolifically in the mining industry and are available to buy or rent from Austhai.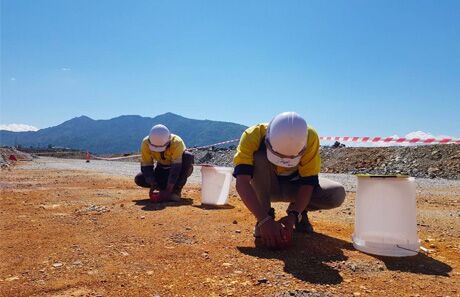 MoHo Science Technology
For the passive seismic instrument which is a geophysical method of subsurface imaging. We are a sale agent of the Moho Science & Technology Product in Asia Pacific...
and we trust in brand's technology. MoHo conceives, designs and manufactures both the hardware and the software of its instruments in full autonomy. Research, development, production, calibration and testing are all made in house at the Moho headquarters in Venice (Italy). And MoHo has more than 30 years' experience of developers in the medical field have been translated to the Geophysical and Civil Engineering sectors to create
MoHo instrument
. if you are looking for HVSR instrument, Multichannel seismograph, Electra, and Suricat. with the professional sale support. Contact us today.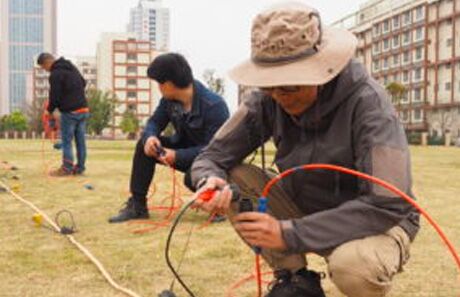 Hefei Guowei Electronics
Hefei Guowei Electronics is a high-tech company, which is professionally engaged in geophysical exploration instruments R&D, production, and sales support...
We are a sale agent of Hefei Guowei electronics in Asia pacifics. if you are looking for best technology for land seismic equipment. Here we are deploy pioneering seismic technology on a global scale and reliable seismic instrument that enable geophysical service providers to efficiently design and execute complex seismic acquisition programs.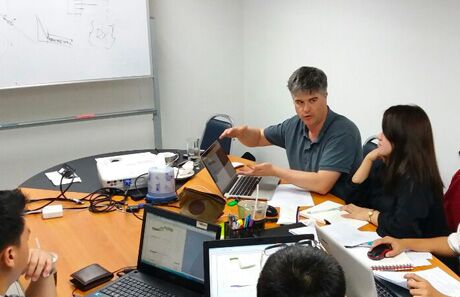 Aarhus Geo-Software
Aarhus Geo-Software is professional software solutions for processing, inversion, and visualization of geophysical data. Geo software helps you understand subsurface...
and place your next well in the right direction, optimize ypur exploration and production with technology best practices. Geo software is advance solution to reduce rick and uncertainty with workbench software, DC/IP processing and inversion software and SPIA software.
"We have used Austhai Geophysical Consultants for past 2 years and are continuing to use them again in 2021. Very pleased with their performance in the field, highly motivated crews, always proving high quality data, high safety standards always built into their field operations."
"I have worked with Austhai on several data acquisition and processing projects over the past 7 years. These included 3D IP and drone magnetic surveys, and several historic data compilation and 3D inversion projects. Austhai personnel are hard-working, meticulous and efficient in the field. The data were processed with strong attention to detail and good choices of parameters. An example of our successful collaboration was the Cape Ray Project of Matador Mining (ASX:MZZ), where our work on the historic IP data contributed to the discovery of the Angus gold prospect in October 2020."
"Austhai is a reckonable Geophysics company, that has a hardworking Geophysics Thai crew including their senior geophysicist Mr. Nitipan Kaewla & Mr. Gerard McNeill. Austhai genuinely deliver results on time to its client. The Austhai crew fits into any situation & seem to know their job very well. They associate with PNG locals & senior employees well with their outgoing approach. The Austhai team can work anywhere in the world with ease."
"Austhai completed a challenging PDP IP survey across difficult terrain, committing to long field exposure due to COVID travel restrictions. In places resistive rock resulted in decreased data quality, Austhai recognised this and proactively resurveyed the area concerned. They maintained data quality, while completing the survey on time and budget. A job well done."
The Benefits Of Working With Austhai
Because Austhai Geophysical Consultants have been in the business for nearly two decades and are attracting more and more clients by the year,
it is safe to say that our reputation speaks for itself. The science, some would say art, of geophysical and geotechnical surveying is a deeply immersive
discipline that requires not only the best up-to-date technology but the knowledge and skill to provide the most reliable results and conclusions.
The team at Austhai provides the following.

Expertise
The technical knowledge that our Austhai Consultants possess is paramount in achieving the most accurate surveying results, regardless of application or environment. Our consultants work with and provide surveyors with all the information available and are highly credited in many different fields of geophysics.

Advice
Every single member of the Austhai team strives to make sure that the best advice is available at hand for the surveyors who require it. It doesn't matter what sort of geological survey is being done, or how, our team is there to provide professional guidance and support to surveyors.

Program
The Austhai Geophysical and Geotechnical program is at the forefront of geographical exploration professionality. This is why so many countries have come to rely on Austhai when it comes to reliable and precise geological surveying.

Equipment
Our Austhai Consultants provide some of the best geological surveying equipment available anywhere. We also provide geophysical equipment for rent as well as high-quality surveying equipment. If you are interested in working with our Austhai Consultants, please check our equipment page for details of our current inventory. Our knowledgeable staff can assist you with choosing the right equipment for your job and also provide usage instructions.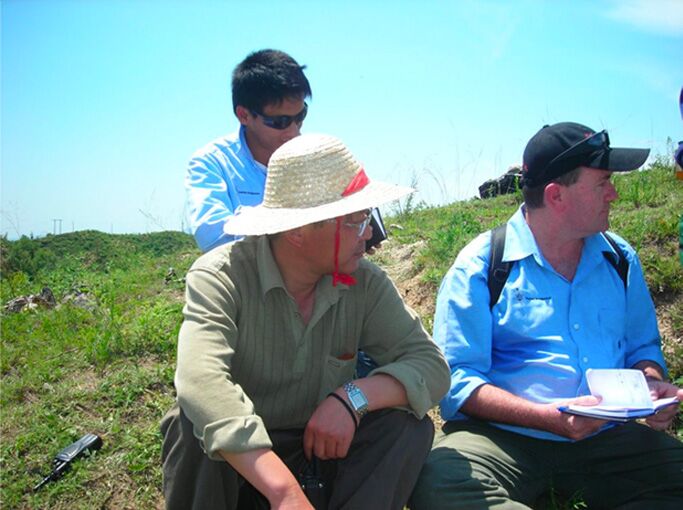 Geophysical equipment is used to detect, monitor, and discover natural properties of the Earth for various reasons such as mining and water deposits. The Earth is constantly changing due to both natural and man-made causes, and geophysical equipment is exponentially helping scientists understand these changes.
There are many types of geophysical equipment depending on application. There are Seismic, Electromagnetic, Radiometric, Magnetic, and Gravity instruments amongst others.
Uses for geophysical equipment range from seismology, geomagnetism, tectonics to oceanography, hydrology and mining. The applications are vast and include determining the composition of the layers of the earth and locating ore and precious metals, as well as determining the distribution of natural radioactive elements such as uranium and rubidium. If you need any advice as to the most suitable equipment for your application, please don't hesitate to get in touch and one of our consultants will be happy to help.
The world of geophysical and geotechnical science is fast-moving, and the collection of objective and accurate data is of key importance. The services and equipment Austhai provide are indicative of the professionalism that lies at the core of every facet of our operation.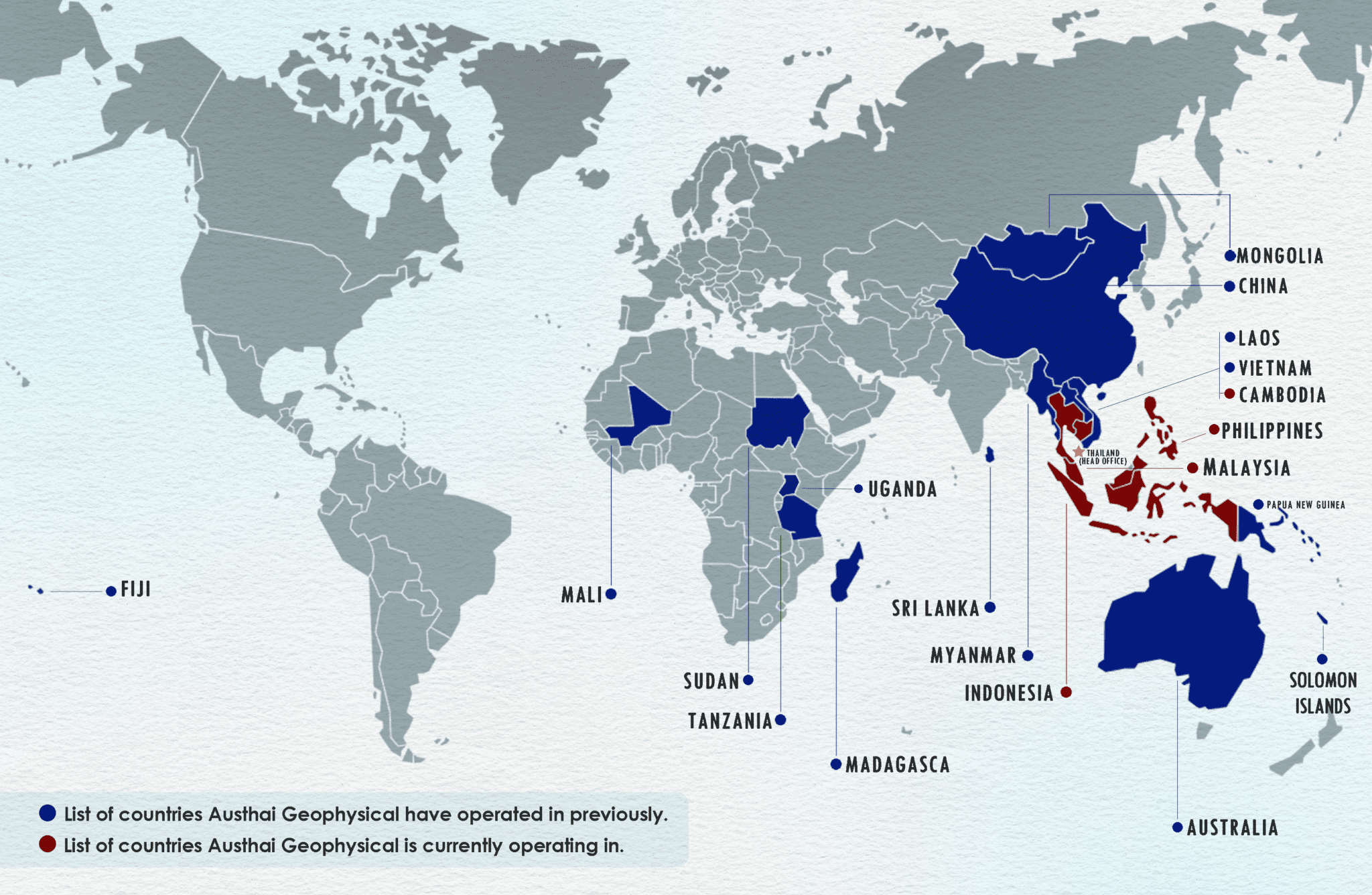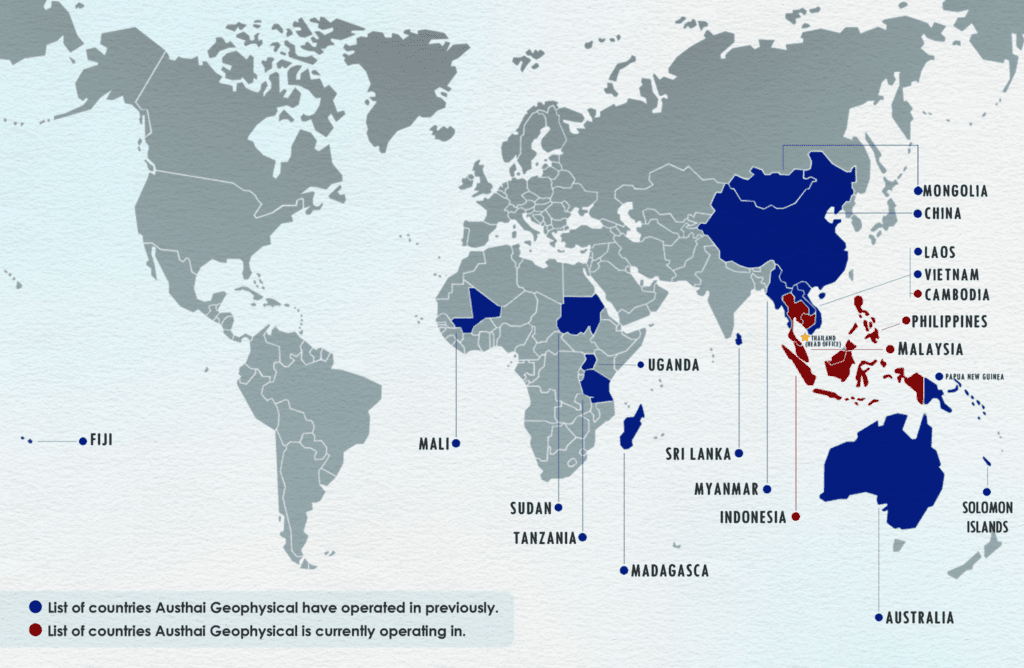 Come and meet us at our booth in various conferences to let us take you through our services and learn more products.